Video Memorials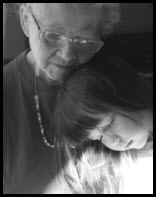 The passing of a loved one is perhaps one of the most difficult and emotional events in life.  Family and friends need to take time to cope with and mourn their loss.
As we understand and respect the sensitive nature of this event, we offer our services to create a DVD video memory to not only mourn the loss, but also celebrate the life of the deceased.
A memorial video is the BEST way to tell the whole story of a life well lived.  The professional production becomes a lasting tribute that can be shared with generations to come.  Most importantly, all of your pictures will be protected for life.  Cindy V Video will produce a broadcast quality / digital DVD with special zoom, pan, and cross-fade techniques that are pleasing to the viewer. Every Memorial Video will include titles, credits and supplemental music.
Memory boards usually consist of photos from different family members and are temporary.  Picture a 3x5 photograph pinned to a posterboard; now picture that same image, animated and on 42 inch plasma television screen.  A memorial video captures all of the photos and can easily be shared with friends and family, especially after the service.
Contributing to the creation of a memorial video may also have therapeutic values to those who are mourning.  Creating such a permanent and lasting DVD video can provide a sense of closure to the event.
Tips for a Video Memorial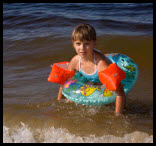 You probably have lots and lots of photos of your deceased loved one and it can be hard to decide which ones to include. Just remember that keeping it short is best. I recommend somewhere between 30-36 photos to my client families. To include any more than that will cause the video to run too long, the photos will end up flying by, and the audience will be bored.
When putting the photos in order, it is best to arrange them chronologically, usually starting with the childhood photos and ending with the most recent photos. After you decide on the order, be sure to make a note on the back and number them (1,2,3,4....etc.). An easy way to do this is to take some sticky notes and cut them into strips. Then I number each sticky strip, make a note as to which person in the photo is the decedent, and stick it to the back of the picture.
When you use the recommended 30-36 photos, you should choose 2 or 3 songs to play for the duration of the slideshow. Altogether, the video should be 7-8 minutes long. To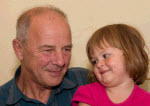 go any longer than that, would distress most of the funeral goers and bore everyone. By using 2 longer songs (or 3 shorter ones), you will give each photo enough time to show in the presentation. That way, the video can zoom in slowly on each photo and allow the viewers enough time to reflect on the life of the decedent. If the photos are flying by, it gets way too distracting and takes away from the purpose of the whole thing.  The songs you choose do not have to be sad funeral-type songs I recommend choosing some songs that your loved one liked. It can be anything from an upbeat Beach Boys tune to Bette Midler's Wind Beneath My Wings.