Family History Video
Every family has a storyteller. Maybe your grandfather is the storyteller in your family. Or maybe it's your grandmother, your mom or dad, your aunt or uncle.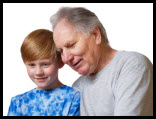 Don't you love hearing them tell family stories, in their own unique and wonderful ways, time and again? Shouldn't future generations of your family be able to enjoy these life stories too? Now they can - if you preserve your family history on video with a personal video biography,.
Today, many people are interested in doing more than tracing their genealogy and are eager to create these video treasures but don't know how to begin.  Trust Cindy V Video to help you create your heirloom video to preserve your family's history for generations to come.  I will guide you and your family every step of the way.  When you call, you will speak directly to me, not to a sales person.   When you decide to proceed with the important task of recording your family history, you will work directly with me, not with an associate or assistant.
Family history videos are a wonderful thing.  Capturing our grandparents, parents, or our own lives on videotape for future generations is, quite possibly, the greatest gift we can give our families.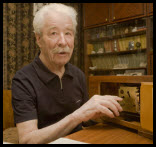 In addition to remembering the generations of a family through an heirloom video, there are many occasions when commemorating one person's life on video is a wonderful gift.  What a perfect way to honor someone on a  birthday, anniversary, retirement, reunion, Mother's Day, Father's Day, etc.  Whatever the occasion, a family history or commemorative video is the "ultimate" gift.
These family history videos can be as simple as your voice telling the story with your photos, or we can video tape the person(s) whose story is being captured, adding photos, titles and other visuals, as well as heart-warming music.  We can also do a full "Ken Burns" style documentary or an "A&E Biography" style video of the person being honored.

Don't let the generations of your family fade away.  These generations should be remembered.  I will help you every step.  The list below will give you an idea of how easy it is to get started.
ITEMS YOU MAY WANT TO INCLUDE:
| | |
| --- | --- |
| | • Photographs and Slides |
| | • Portraits & Albums |
| | • Videotape from your camcorder |
| | • Super 8, 8 & 16mm film transferred to video |
| | • Family heirlooms |
| | • Diplomas and Certificates |
| | • Newspaper clippings |
| | • Report cards |
| | • Love letters |